About the District
Sunbelt Fresh Water Supply District ( the "District") is a political subdivision and municipal corporation of the State of Texas located in Northern Harris County, Texas approximately 15 miles from the central business district of the City of Houston. The District encompasses approximately 2,418.2 acres comprised of six noncontiguous subdivisions.
Sunbelt Fresh Water Supply District was created by acts of Commissioners Court of Harris County, Texas effective November 14, 1995. The rights, powers, privileges, authority and functions of the District are established by the general laws of the State of Texas pertaining to fresh water supply districts, including without limitation those conferred by chapters 49 and 53, Texas Water Code, as amended. The District is empowered to purchase, construct, operate acquires, own and maintain all water and wastewater facilities, improvements and control and diversion of storm water.
The Board of Supervisors of Sunbelt Fresh Water Supply District is comprised of five members who are residents in the District and are elected by qualified voters in the District. The Supervisors have decision-making authority, the power to designate management, the responsibility to significantly influence operations and primary accountability of fiscal matters. The Supervisors establish rates for water and sewer services. The Board of Supervisors held its first meeting on November 14, 1995. The activities and the operation of the Districts are supervised and audited by the Texas Commission on Environmental Quality.
The District uses both operating funds and capital funds. Capital funds are typically generated through loans and bonds. The Board has authority to obtain loans and grants and occasionally receives funding from local and federal government sources and must comply with the concomitant requirements of these funding source entities. The District does not have taxing authority. All improvements must be financed through operating funds or loans or bond backing by the District's revenue stream from water and wastewater operations.
The District generates operating revenues through the sale of water and wastewater treatment to the residents. The income is derived based upon an approval Rate Order that set the rates for water and sewer service as well as some selected activities associated with providing services to customer. The Operating budget is structured to balance the yearly operating budget such that the expenses of operating the District's facilities are recovered and debt service on bonds and loans are repaid.
Board of Directors
District Map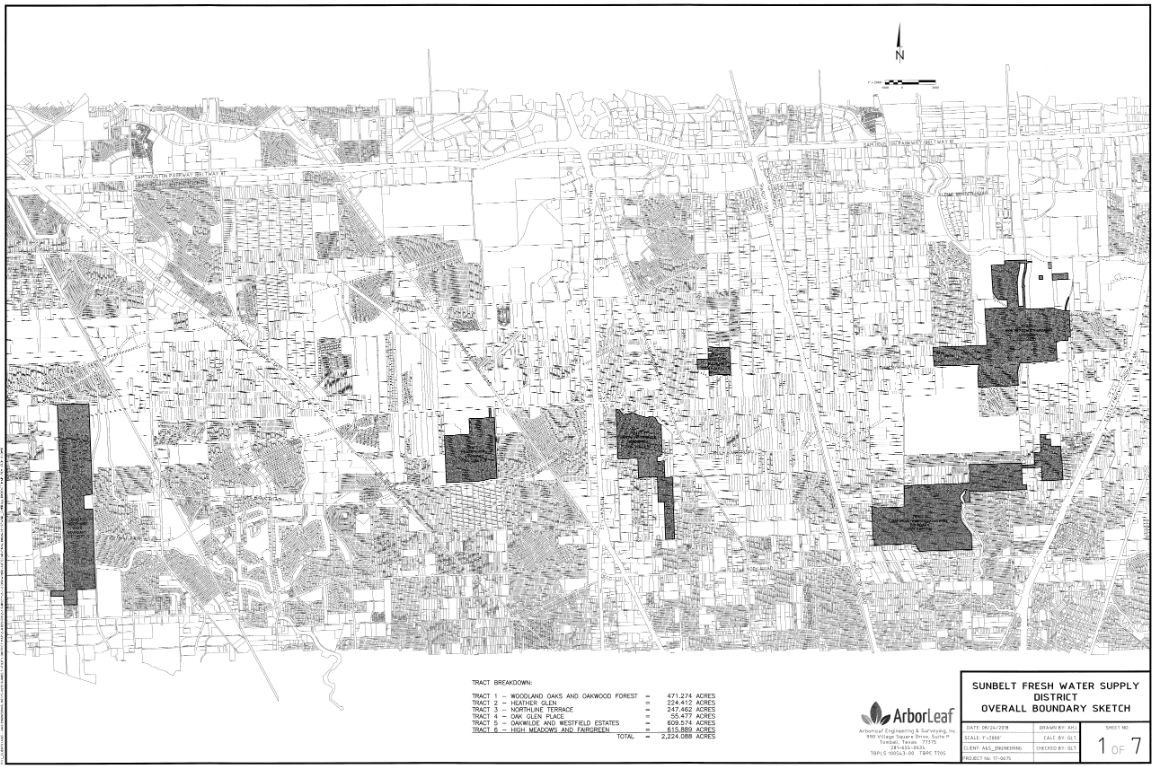 Upcoming Meetings
Thursday, December 7, 2023
5:00 PM

Thursday, December 21, 2023
5:00 PM