Water and Sewer
HOW TO PAY YOUR BILL
ONLINE BILL PAY SYSTEM
We are pleased to announce a new and much improved online bill payment center.
Most districts are now accepting online credit card payments and some have authorized one-time e-check payments*. A convenience fee of 5% will be added when paying with a credit card, and $1 will be added when paying with an eCheck.
The new payment system also provides:
24/7 Access to Account Information
A Totally Secured Process
Online Access to Billing History
Ability to Reprint Current Bill
Reminder Emails and Billing Notices
*All returned checks will be assessed a fee as authorized by the District's Rate Order. Payments received after business hours for service cut-offs will have services restored the next business day.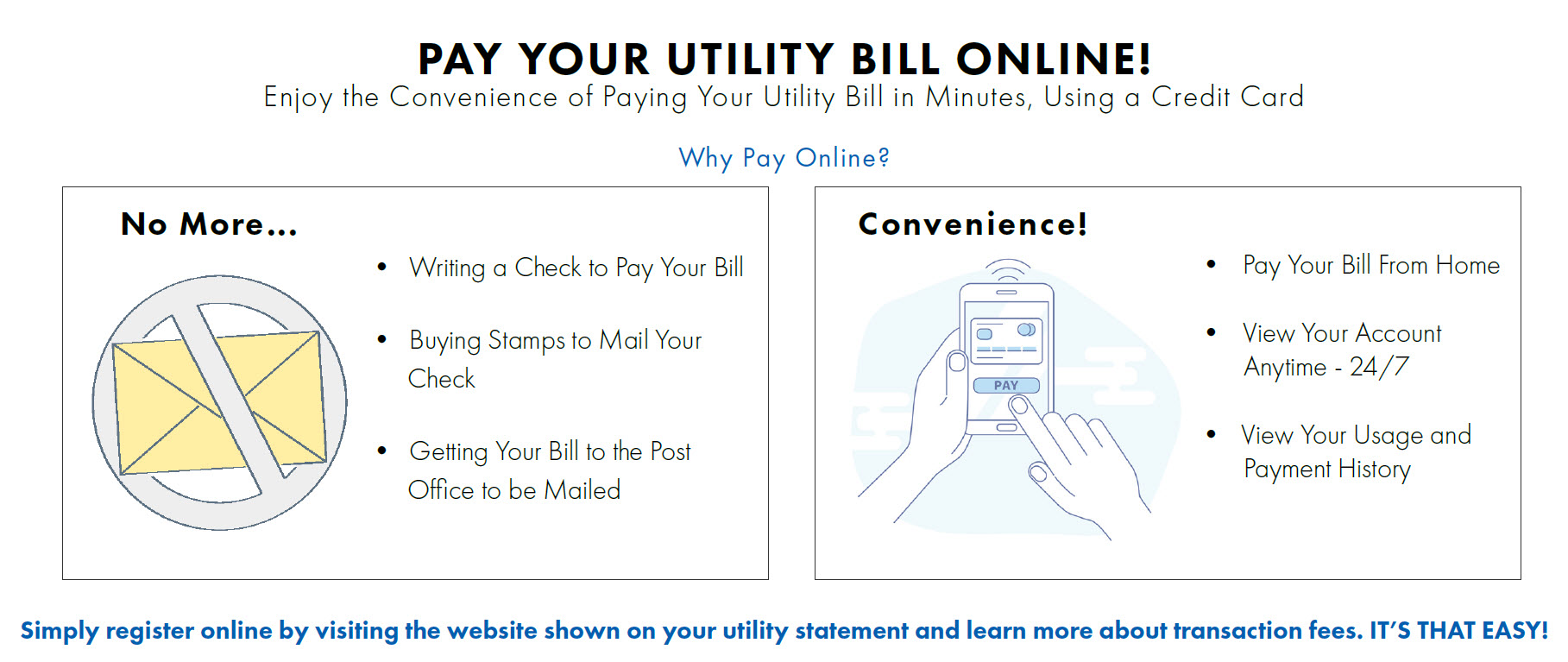 QR CODE ON BILL PAYMENT COUPON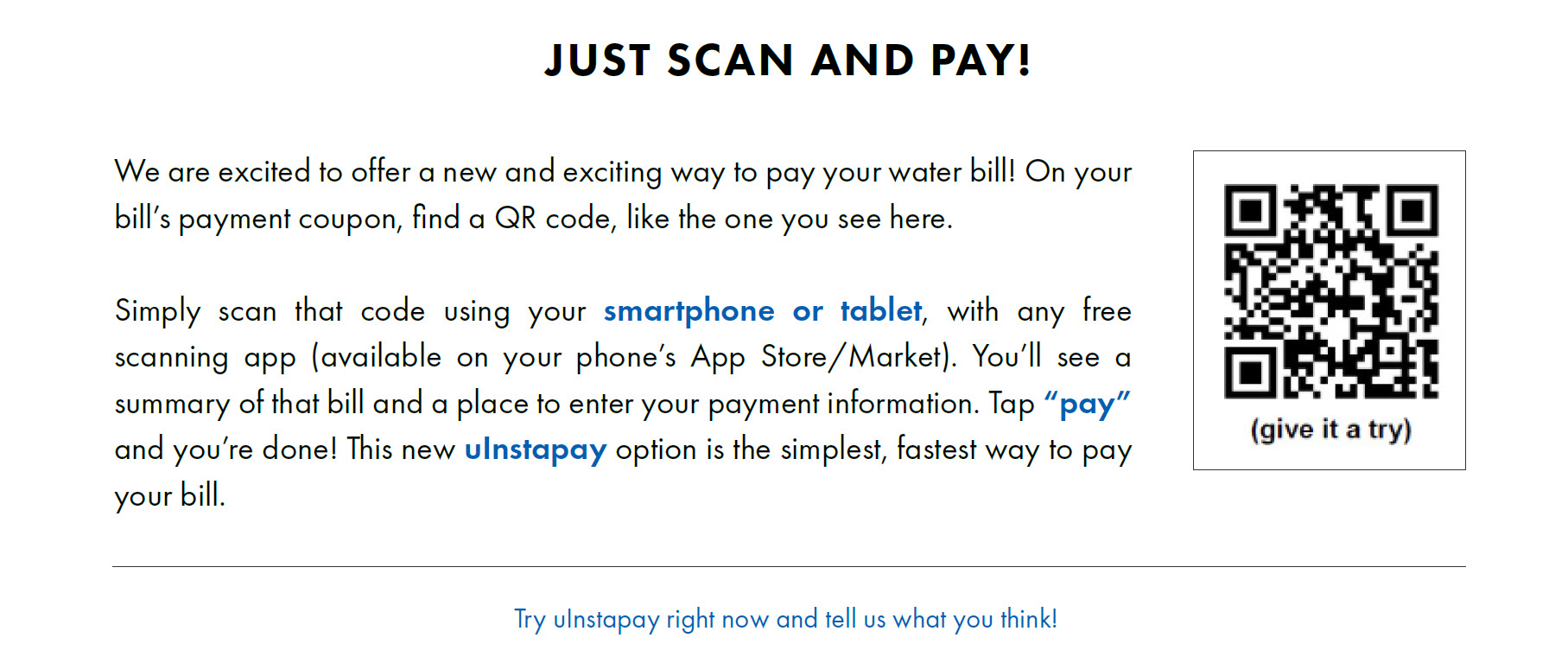 PAYMENT LOCATIONS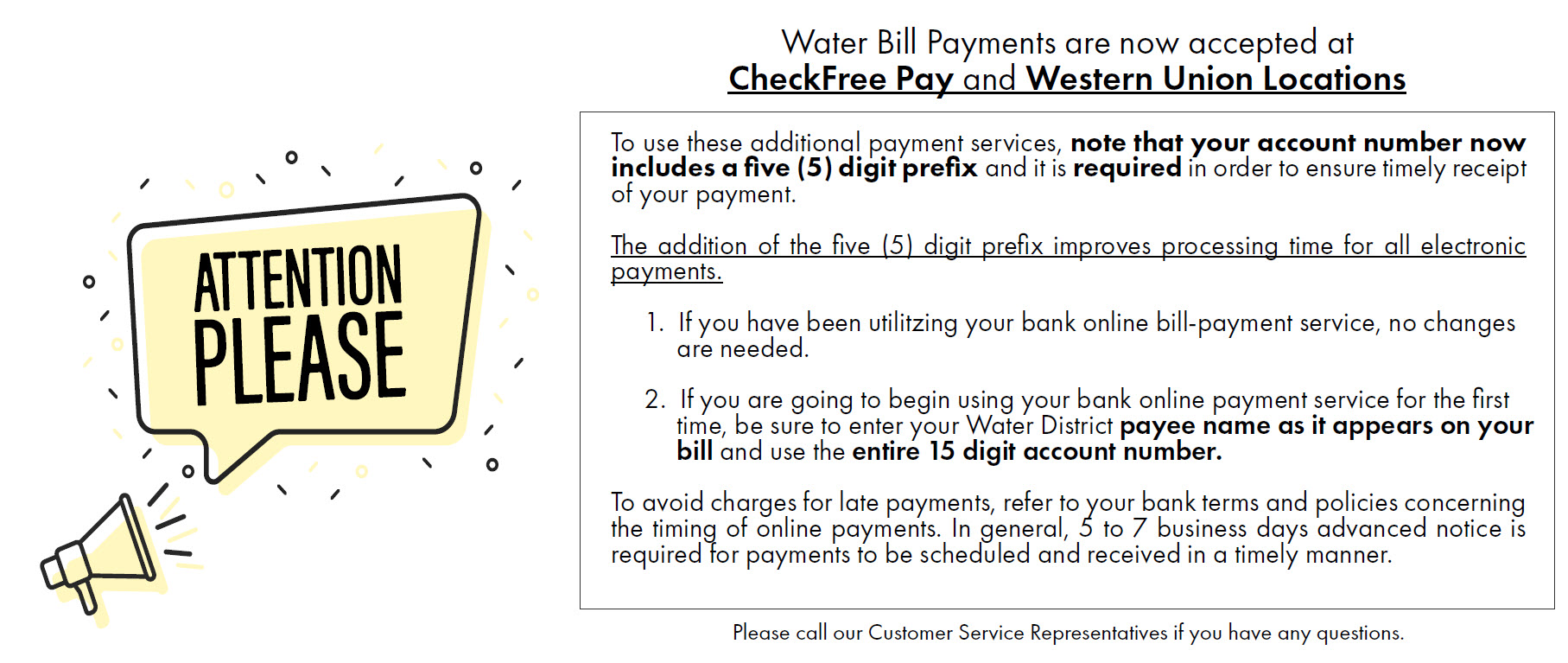 DROP OFF LOCATIONS
SUNBELT FWSD
410 W. Gulf Bank Road, Houston, Texas 77037
Phone: (281) 272-9577
Fax: (281) 272-9588
Hours: Monday – Friday: 8:00 AM to 4:30 PM
A night drop slot is available in the drive thru for after-hours payments.
MONTHLY DEBIT TO CHECKING OR CREDIT CARD ACCOUNT
Recurring ACH or Credit Card Payments can be setup and managed using your online account. Online accounts are created and accessed by clicking on the "Pay Your Bill Online" button above. If you need any assistance, please call a Customer Service Representative at (281) 272-9577. Please note not all Districts permit ACH or Recurring Credit card payments.
US MAIL
PHONE IN CREDIT CARD PAYMENT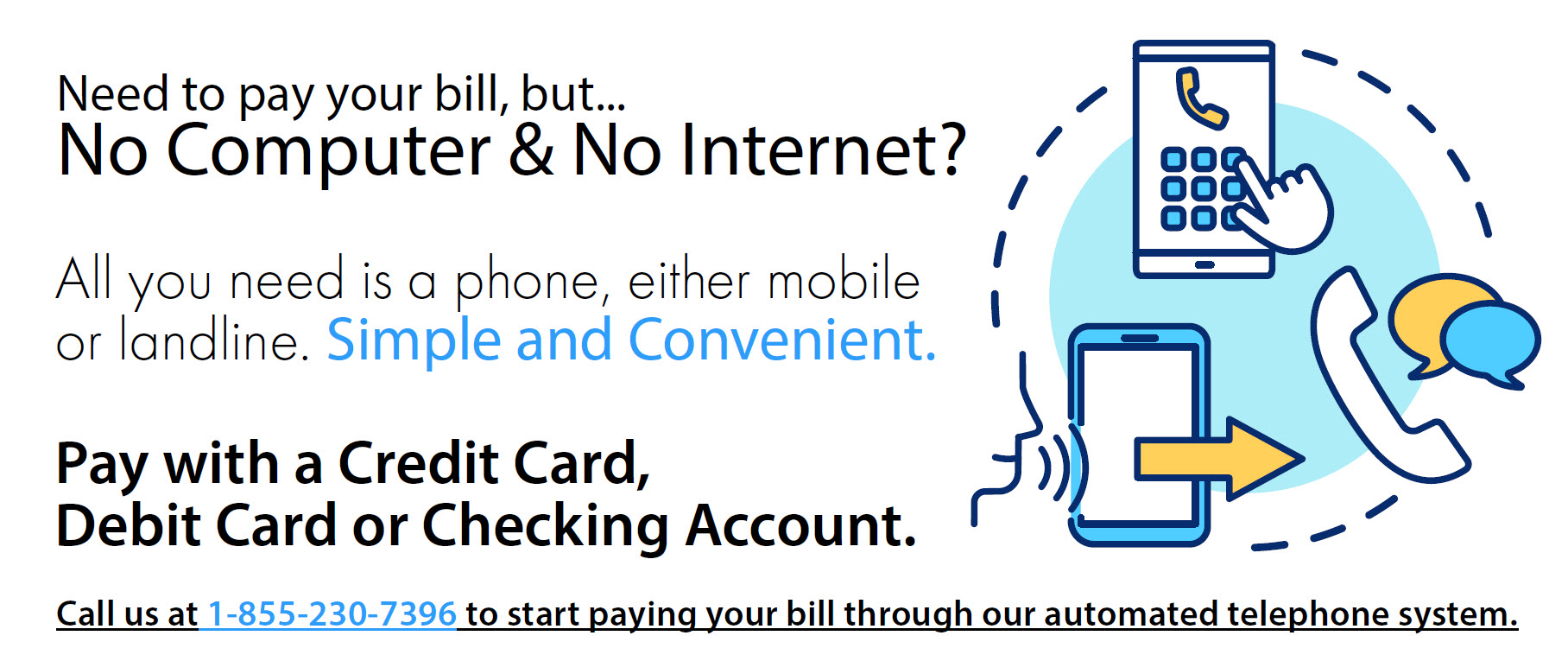 FORMS
Upcoming Meetings
Thursday, October 5, 2023
5:00 PM

Thursday, October 19, 2023
5:00 PM